"TESTING REMOTE AIR TERMINAL (ESE)"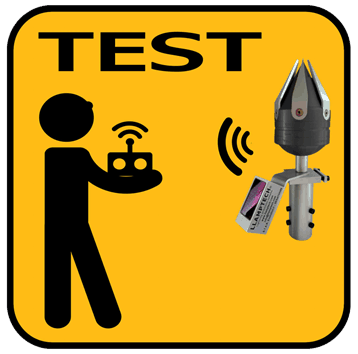 Strenghts :
4 powers of efficiency :
Standards validation :
NF C 17-102 years 1995 – 2009 & 2011,
EN 50164-1.
Operation of the STAR® Evolution Air Terminal (ESE) :
The efficiency of the lightning rod STAR Evolution is the same as the air terminal STAR,
It is testable remotely.
Learn more about how the STAR air terminal – Early Streamer Emission.
The Air terminal STAR Evolution is completely autonomous with its Photovoltaic Power,
It is very easy to interrogate and record the history of actions,
In parallel, a health check-up is carried out, to make sure that your STAR Evolution continues to protect you,
It is insensitive to the electrical emissions of other equipment.
Advantages of STAR® Evolution system:
Air terminal (ESE) Testing remote, with photovoltaic power supply,
Full autonomy, no external power source,
Check operation after lightning impact,
Date marking and history of lightning strikes,
Electrical continuity test,
Remote control test,
Product recognition,
5 years warranty, parts and labor,
Customized reinforced Packaging,
Free technical support,
Operation proven in extreme climatic conditions,Pa
Low carbon footprint – less than 3500 grams CO2 / unit